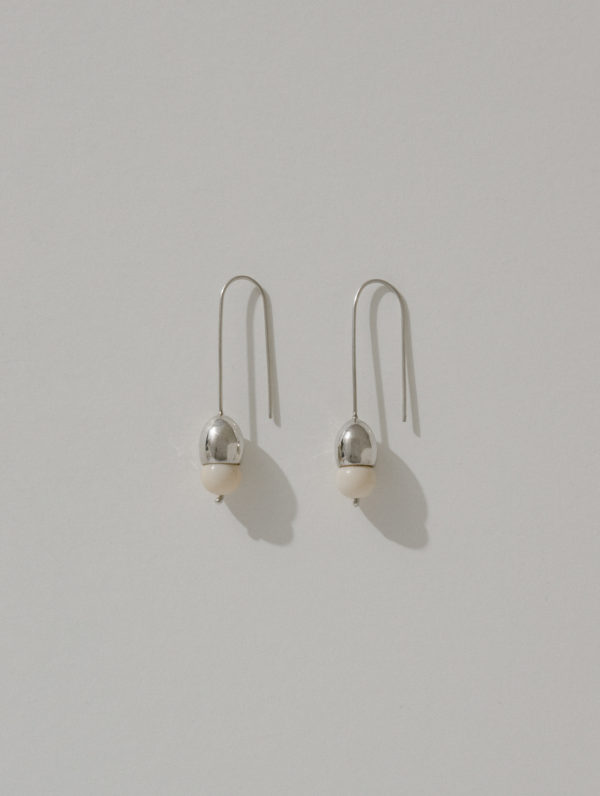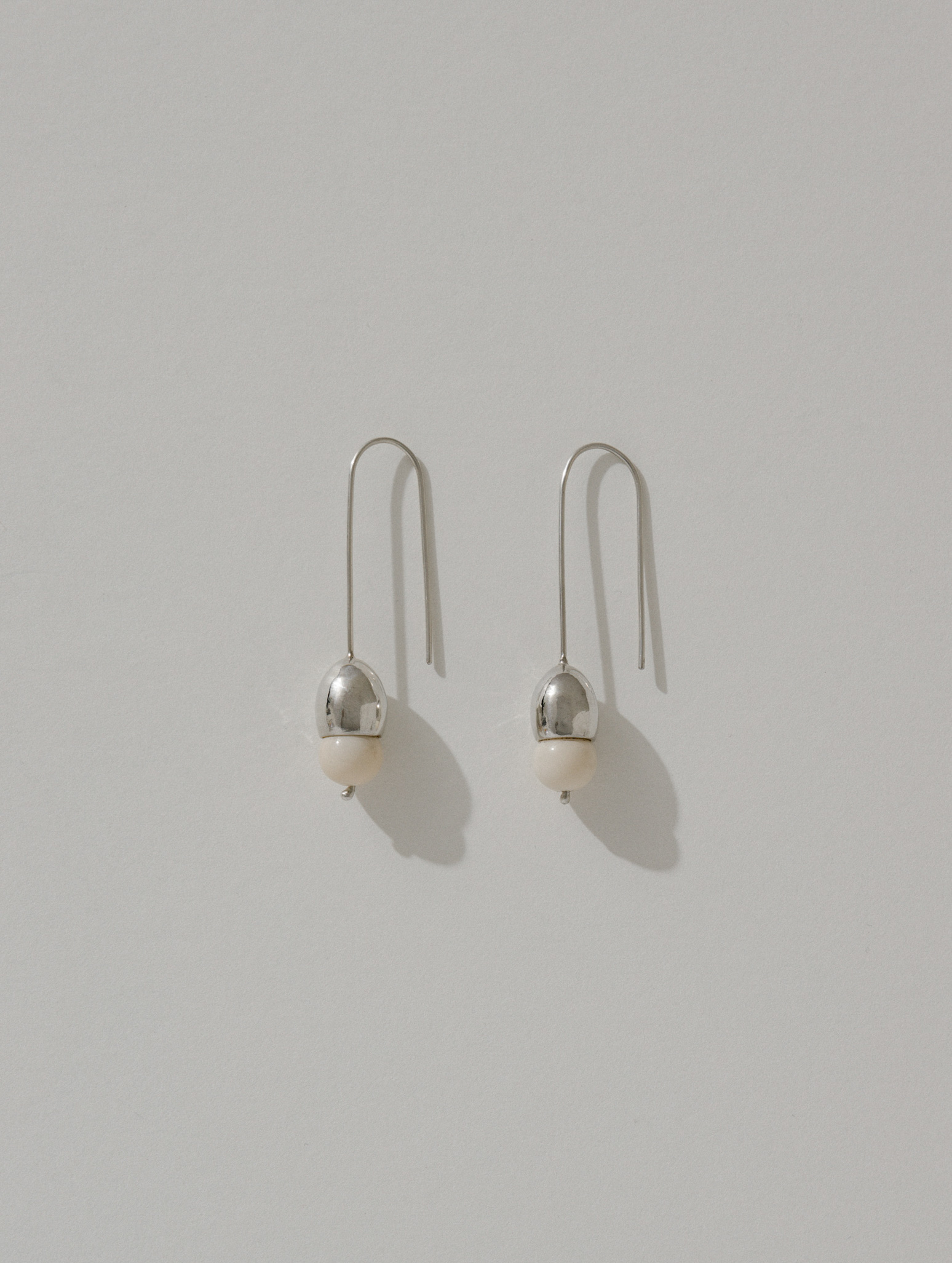 Ama Earrings—Creme
$220.00
Ama, meaning "woman of the sea" in Japanese, refers to female free divers in Japan who traditionally dove for pearls. These peachy glass spheres attached to a silver dome echo the classic pearl form, and carry a clean and natural appeal.
Earrings hang 58mm from ear.
Also available in black onyx, pyrite, smoky quartz, clear quartz, jade, and cloud.