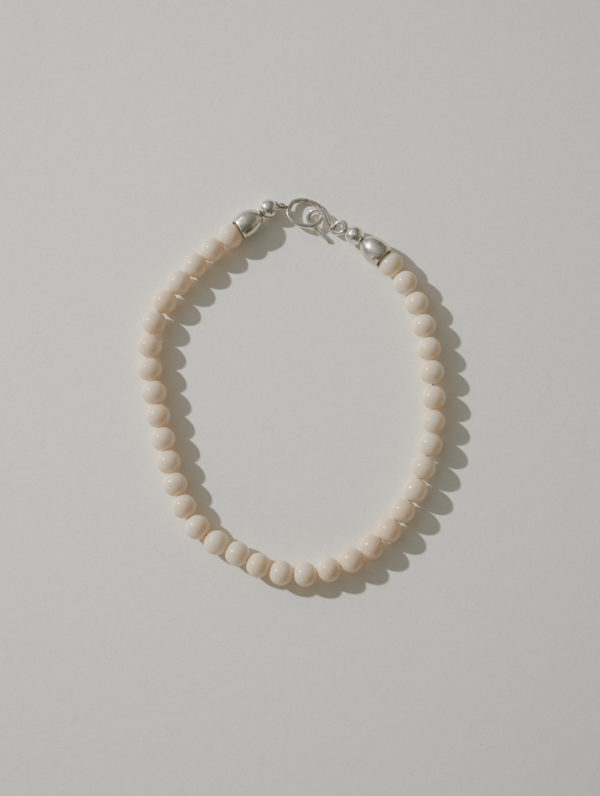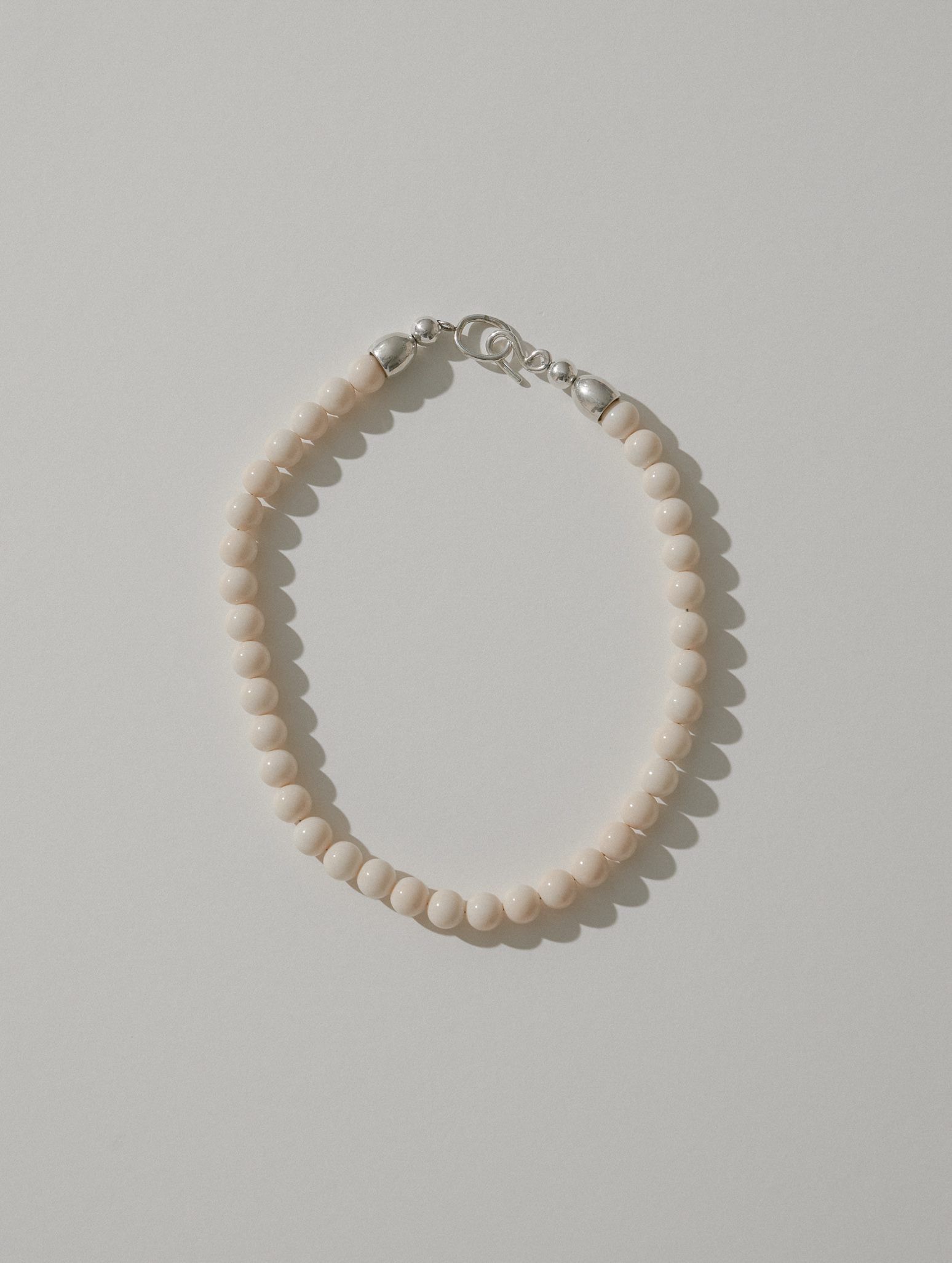 Ama Necklace—Creme
$280.00
Ama, meaning "woman of the sea" in Japanese, refers to female free divers in Japan who tradtionally dove for pearls. These small, cream-colored vintage beads sit closely around the neck and embody a classic, irresistible femininity.
Hand-formed hook closure on a 17″ collar.
Also available in smoky quartz, pyrite, and cloud.